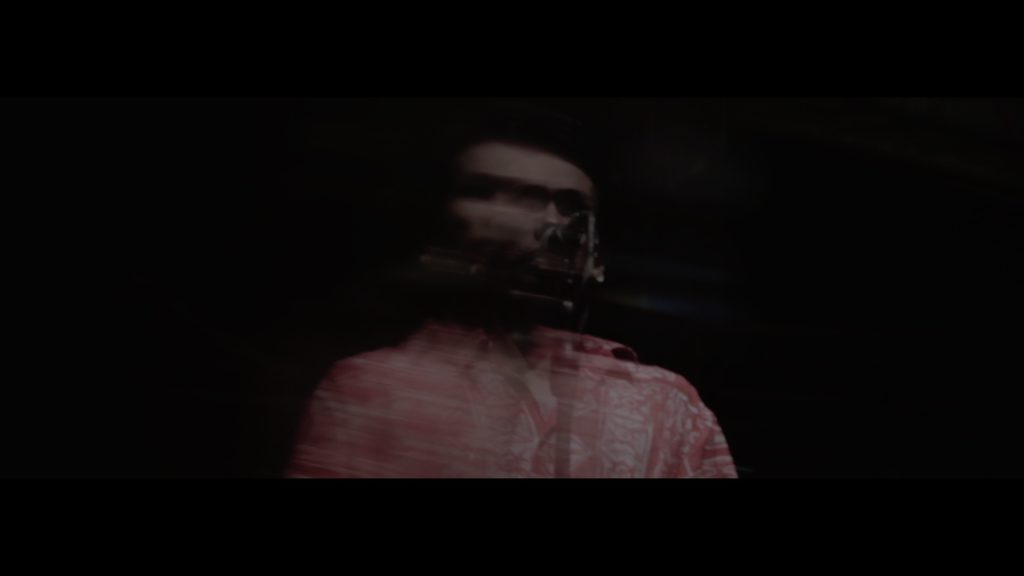 Video Event Jogja
Land of Leisures 2019 Mantra Persona | Creative Market & Music Festival The Biggest Celebration of Local Creative Industry in Yogyakarta
Total Visitors 86.602
Client: The Ambarrukmo, Remark LAB
PH: KOEN Cinema Indonesia
Mantra Persona is taken from word of 'mantra' and 'persona' or 'personal'. A mantra is intended to use your thoughts as a guide (mostly to good things). Mantra can help to control your mind, the true value of mantra comes when it is audible, visible, and/or in your thoughts.
Persona is the way you present yourself to the world, the character traits that you le show and the way that people will see you. Persona should reflect who you actually are, but in some cases people are often present false images. Expression can be one of your media to reflect your persona to others, through expression people can get what you (at least) feel inside.
For that two descriptions, mantra persona can define as an affirmation to motivate and inspire people to be their best self. Its purpose is to provide encouragement to people when they need to focus on their mind to achieve a goal and/or change their self or life to be a better person based on their past mistakes/bad behaviors. People use mantra persona to help them retrain their thoughts on positive outcomes and achieve their greatest potential.
Talkshow and Workshop
Anaz Siantar, Andrea Gunawan @catwomanizer, Aris Suhendra @kabutipis, Canti from foxglove tarot, Claradevi @lucedaleco, Dinar Amanda, Fellexandro Ruby, Hans Danials @eatandtreats, Hartman from Evos Esports, Iyas Lawrence from Makna Talks, Jonathan End, Lizzie Parra, Martha Puri Natasande @idekuhandmade, Nicoline Patricia Malina, Nike Prima Dewi from living loving, Putri from IOG esports, Ucita Pohan, @hip.me
Music Festival
Amigdala, Astera, Atlesta, The Adams, Barasuara, Cherry, Danilla, Dharma for Music, Dialog Dini Hari, Elephant Kind, Fourtwnty, Hindia, Kunto Aji, Kurosuke with Kittendust, Jemari Lembut, Kopibasi, Loner Lunar, Matter Halo, Nadin Amizah, Pamungkas, Panturas, The Plasticine, Sal Priadi, Skandal, Tashoora, Titik Dua Tiga, Yumi Zouma

Creative Market Tenant List
ABC Nice, Autokineton, BLP Beauty, Bluesville, Bulls Syndicate, Di Balik Layar Indonesia, Double Hammer Co., Duha Muslimwear, Elhaus, Esens, Evete Naturals, Ganegani & Co, GateGood Vibes, Gotosovie, Happy Go Lucky, Hi Jack Sandals, Hoya Fields MFG., Humblezing, Jackhammer Co., Jewel and Tale, Kaloka Pottery, Kavas Jewels, KITC, Kopi Kreatif (KOKE), Kunci Kreative, Maen Kaen, Manungs, MITA Jewelry, MKS Shoes, Morningsol, Mote Mote, NBDN Denim Supply, NiaNBeria, Niion, Optika Lunett, Pande Silversmith, Pijar Benderang, Public Culture, Rafheoo Footwear, Rage Guerrilla, Ren Florist, Rollover Reaction, Saae, Santalum, Sayee, Senandung Indonesia, Sendean, Shoptherapee, Siege Leather, SILA, Sorcha Cosmetic, Soresore, Steeze.LTD, Studio Tropik, Tenue de Attire, Textile by Macaroni, Timechine Co., Tropic Thunder Vintage, Truc, Uwitan, Verso Jewellery, Woodka, Yajugaya
Arlecchino Gelato, Baso Aci Ena, Brother Jonn & Sons, Bubur Hayam Manggo, Canting, Cireng Jupe, Couvee, Cuma Cumi YK, CWAN Dimsum and Taichan, Dixie, Haniki, Holy Smokes, Iconic Gelato & Bistro, Journey Coffee & Records, Kalis Donuts, Kebun Roti, Kedai Kopi Kulo ,Kentang Kaliyan, Kohi Soppu, Krisbar Susi, Laju Kopi, Lemonade YK, Marhaba, Mie & Yu, Milk by Artemy, Moscella Tea Express, Pack Market, Pan Pan Rice Bowl, Punika Deli, Rest in Bowl, Samazana, Sate Ratu, Shao Kao, Tacobis, Timi Cheese & Cream, Toko Kopi Tuku, Valhalla Smoking Hut, W Steak, Yats Colony
Gimbal Movements
Shot with Sony A7III + Sony FE 12-24mm f4 G + Sony Zeiss Vario-Tessar T* FE 16-35mm f4 ZA OSS + Sony FE 24mm f1.4 GM + Sony Zeiss Distagon T* FE 35mm f1.4 + Sony Zeiss Planar T* FE 50mm f1.4 + Sony Zeiss Sonnar T* FE 55mm f1.8 + Zhiyun WeeBill LAB 3 Axis Gimbal Stabilizer + DJI Ronin S + DJI Ronin SC
Handheld B Roll
Shot with Sony FS5II + Sony A7III + Sony FE 200-600mm F5.6-6.3 G OSS + Sony FE 85mm + Sony FE 90mm f2.8 Macro G OSS
Timelapse Setup
Shot with Sony RX100 V + Sony A7s + Sony A6300 + Laowa 15mm f4 Wide Angle Macro + Canon 16-35mm f2.8 L USM + Manfrotto Befree
Timelapse and Underwater Setup
Sony RX100 V + Underwater Housing
Drone Shot with DJI Mavic Pro in 4K 30P
Edited and Graded in iMac Pro 2017 with FCPX
A Cinematic Insightful Storyteller. We create cinematic film with Light, Motion, and Action. A video production and cinematic filmmaker based in Surabaya and Yogyakarta. Professional in motion picture and cinematography projects
Koen Cinema Indonesia adalah jasa pembuatan video, jasa video dokumentasi event, jasa pembuatan video iklan, , videografer Surabaya, videografer Yogyakarta, videografer Jakarta, ph jakarta, ph Surabaya, ph Yogyakarta, kualitas terbaik. event jogja, event jogja 2019, event jogja 2020, event aftermovie, event aftermovie, aftermovie, after movie, event yogyakarta, jasa dokumentasi event jogja, jasa dokumentasi event terbaik, jasa video dokumentasi, jasa cinematic video dokumentasi, jasa dokumentasi acara event, jasa pembuatan video event, jasa dokumentasi event mahasiswa, jasa video yogyakarta, jasa video dokumentasi yogyakarta, dokumentasi event profesional, dokumentasi jogja, best videographer jogja, video event jogja, video event yogyakarta, jasa dokumentasi video jogja, video production jogja, video production yogyakarta.